Posts: 6
First off, I love the mod - I rarely drive anything else these days - so I decided I wanted my own cars.
Im 3 days old to painting cars but not new to Photoshop. I just got started and painted a few (3) cars just fine. Was painting up a crew of shade tree door slammers. Rough looking cars with definitely no shine. The first three I had no problem with, created a new alpha channel, blacked out what I needed to in the alpha channel (or blacked it all out and whited what I need to if that was smaller).
Today I woke up and got back to it with a new car (Mustang Boss) and did the same thing I did the last three days Ive been doing this. But for some strange reason, no matter what I do I cant get the shine to go away even a little. i thought it was just the mustang/psd so I got frustrated and moved to another car/psd, the Javelin, and the same with it, I cant get the shine to go away using the alpha channel. I even tried it with an already set up car just to see if it was the psd's, but no win.
Now Im wondering if maybe something got changed in my photoshop somewhere ( I have cats).
Has anyone had this problem, ever? I want to get back to work but doing Bangers with 30 coats of gloss just doesnt work for me.
Please Help Me!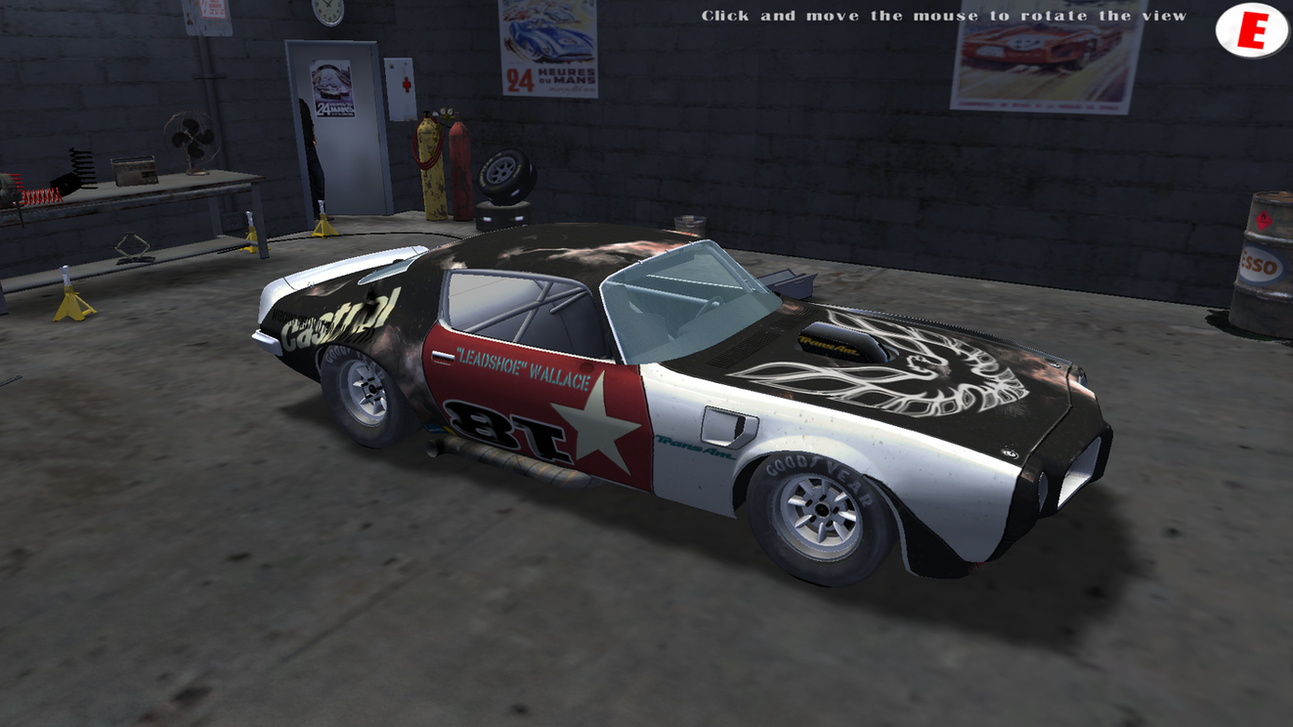 -The last car I did before all went wrong. only the 4th car Ive ever painted, I thought everything was the same when I closed but maybe something got changed?